Exklusiv design "Visneto Milano"
A new design is launched at Visneto. Visneto Milano is based on the Philips 10-inch touch screen. With Milano's exclusive light indications, Milano increases the office's exclusive feel and emotion. Mounting can be done in a glass conference room and you get the nice exclusive light from behind.
10 "screen with POE operation, Green, Yellow and Red LED light is fully visible eye contact at long distances which
30-40 meter. LEDs are visible 360 degrees around the screen when window mounting, and 180 degrees when wall mounting is in portrait and landscape position of the screen. In viewpoints from the floor, the LED light is visible at a height of 0 m to full height Equal to sitting and standing eye contact. Windows and wall mounting solution included.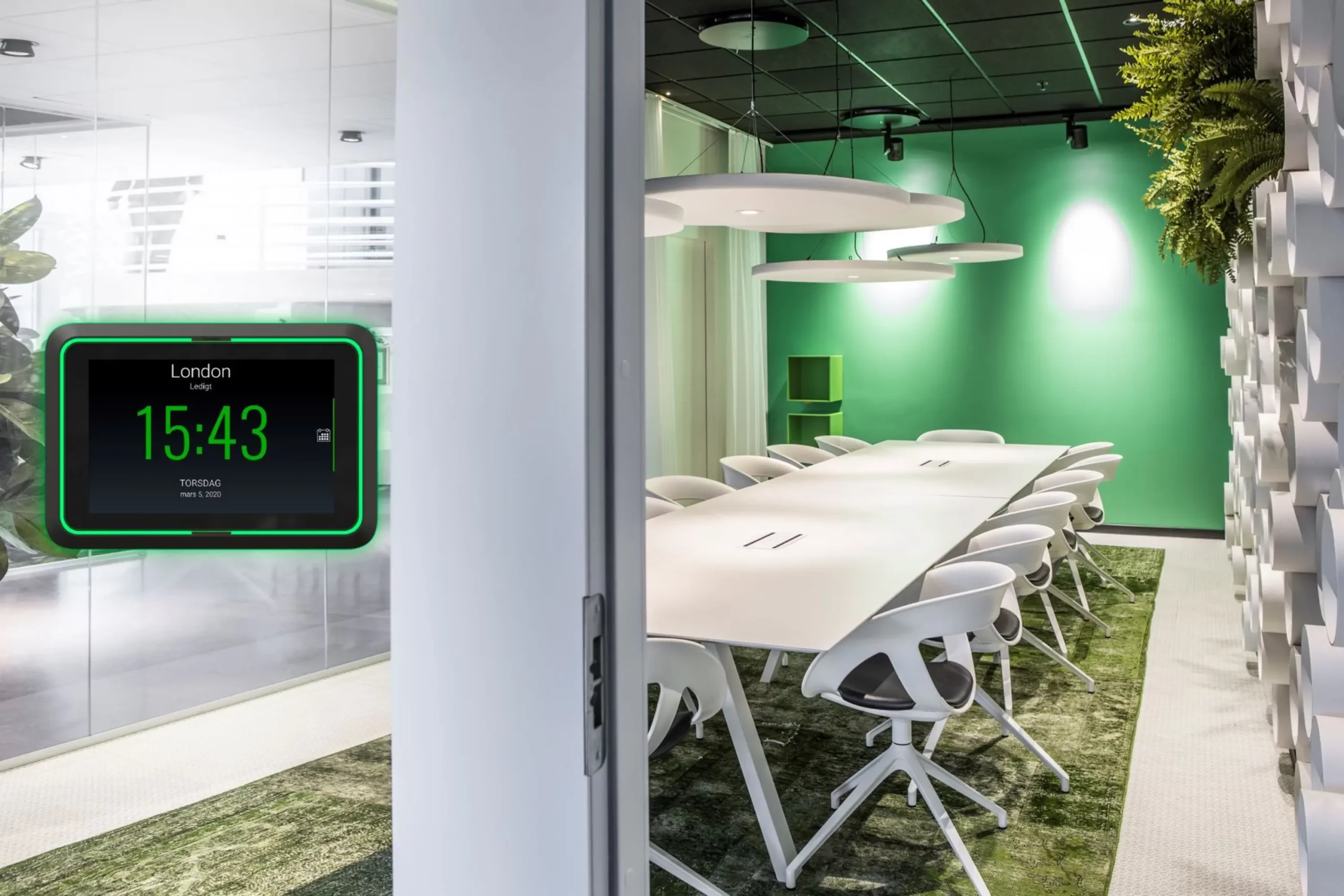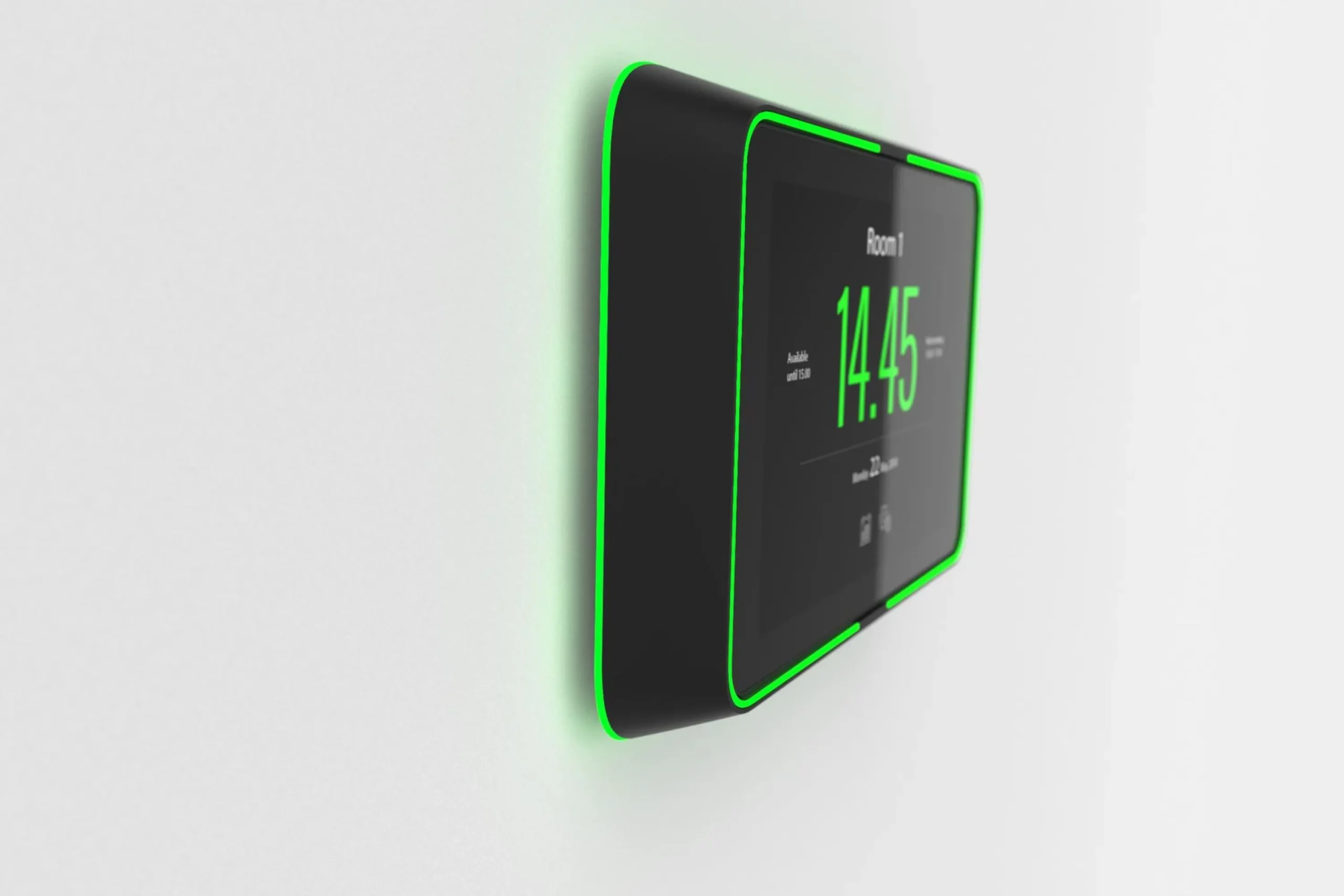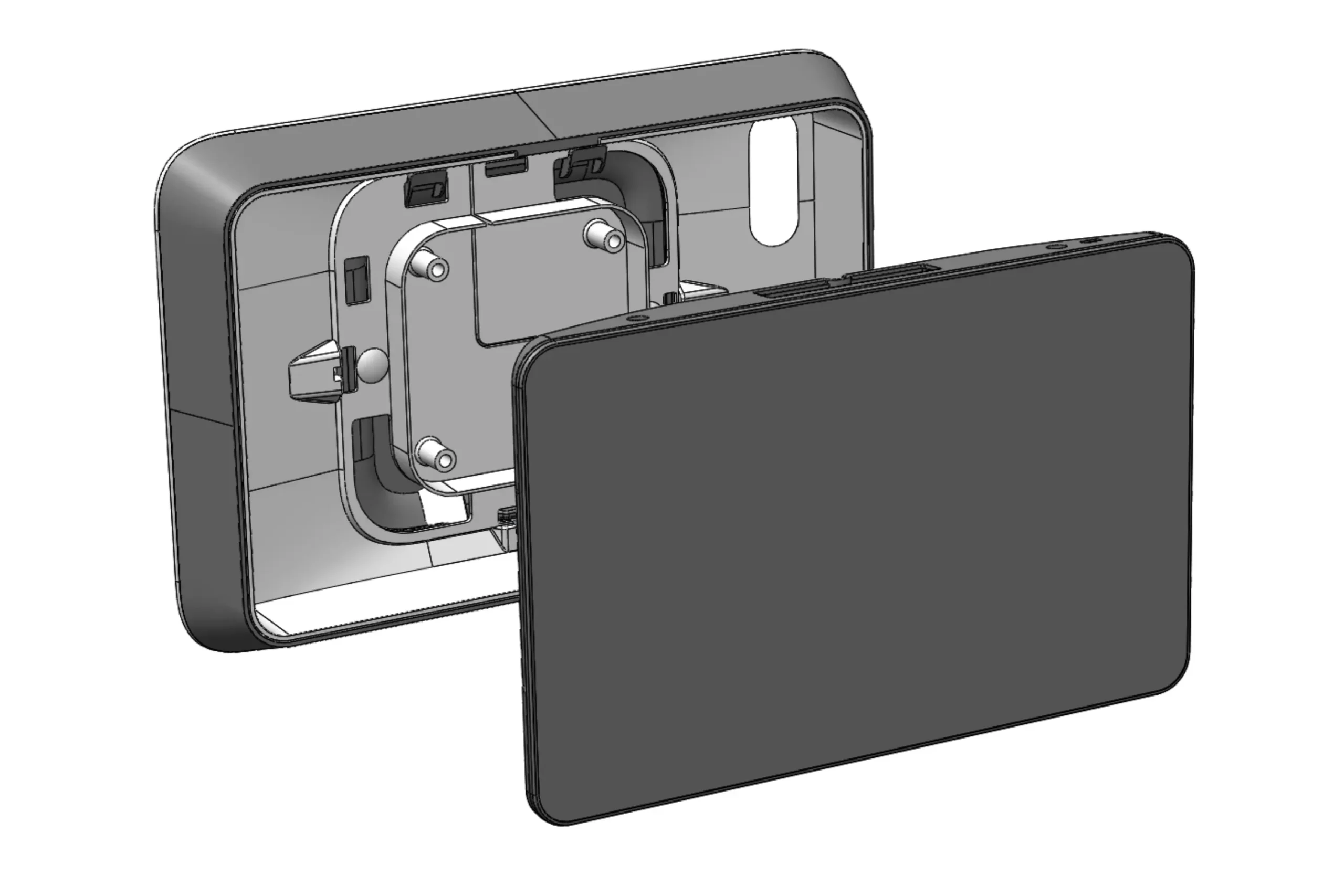 Milano can also hide 30cm cable in its wall bracket without any problems. This results in much simpler installations and also much easier service jobs around the screen.
Visneto Milano and Milano ACC come with window film and mounting assistance
Visneto Milano: Complete package with 10 inch screen
Visneto Milano ACC: Accessories to be supplemented with a 10-inch Philips screen. (the screen is not included)